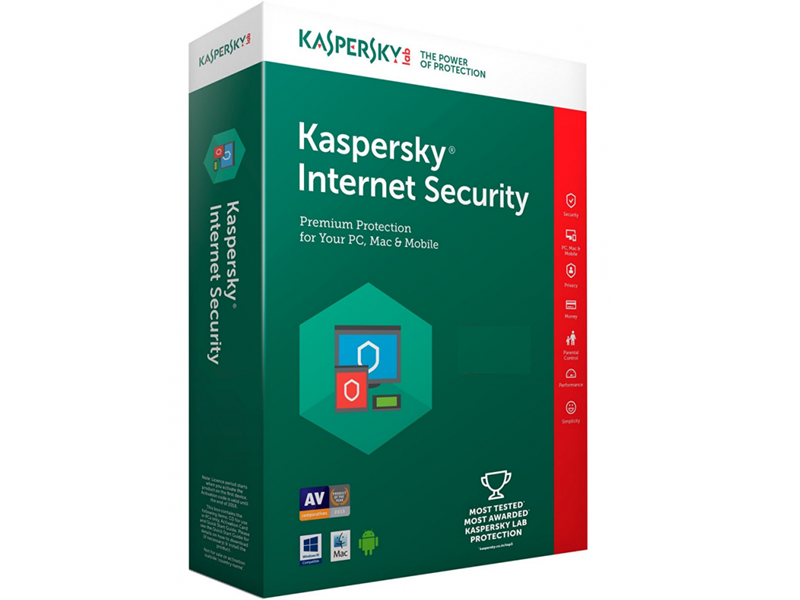 Kaspersky Internet Security
Number of licenses
1 year
2 years
1
31,23 €
(235,30 kn)
54,52 €
(410,78 kn)
2
19,50 €
(146,92 kn)
33,90 €
(255,42 kn)
3
15,59 €
(117,46 kn)
27,32 €
(205,84 kn)
4
14,62 €
(110,15 kn)
25,54 €
(192,43 kn)
5
14,04 €
(105,78 kn)
24,95 €
(187,99 kn)
Exchange rate €/kn: 7,53450
Prices are in HRK and EUR, without taxes.
Price depends on number of licenses and time period.
For inserting items to cart click on icon .
---
Kaspersky Internet Security multi-device is an easy-to-use, single-license, multi-platform solution that protects any combination of PCs and Macs, as well as Android smartphones and tablets.